Television
The better question may be what's right about American crime dramas? Nothing. Seriously. They use stick thin women to play detectives and beat cops who would have a hard time carrying their own weight on a fashion show runway. Whenever I see them kick in a door or rough up a thug, my ability to suspend disbelief cries out in anguish. Also, the Brits seem more enamored with acting ability than with beauty.

And American crime dramas don't have a consistent theme. American producers, directors, and writers should study their British counterparts. The Brits have a theme. They love cops who are broken human beings. The more dysfunctional the better.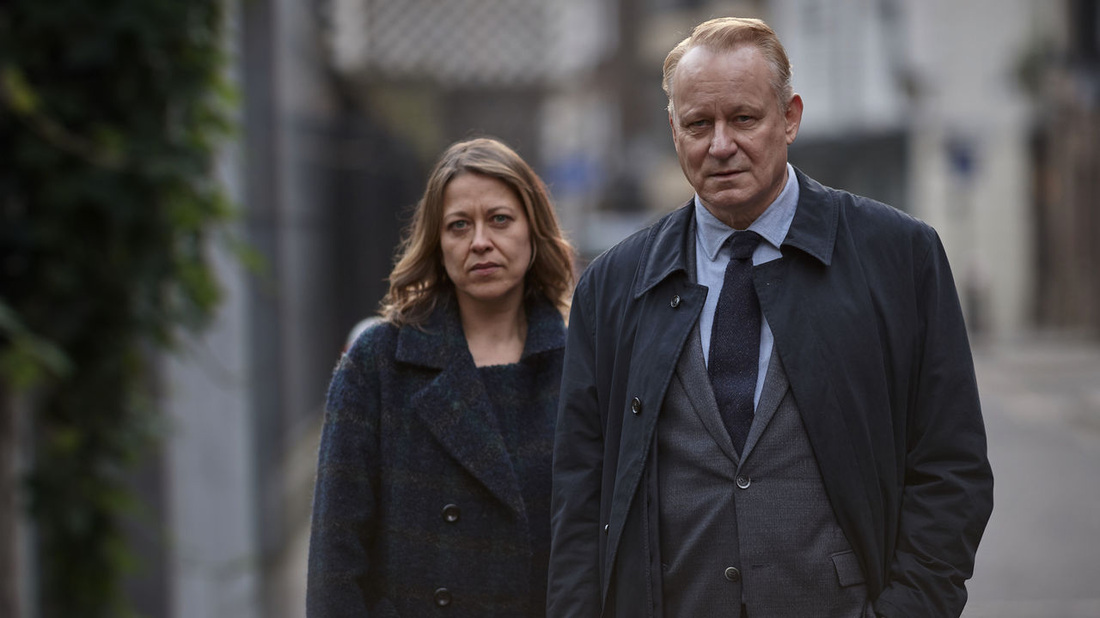 Detective Sgt. Jackie "Stevie" Stevenson (Nicola Walker) and Detective Inspector John River (Stellan Skarsgård)
Take, for example, River, a recent offering from BBC and available on Netflix. Detective Inspector John River is barking mad. If he were any crazier they'd have to keep him in a straight jacket whenever they removed him from the funny farm to investigate a case.

John sees dead people. He talks to them. They talk back. John responds physically and emotionally to them. Like I said, John River is barking mad. A nutter, as the Brits would say.